Tag:
berliner fahrradschau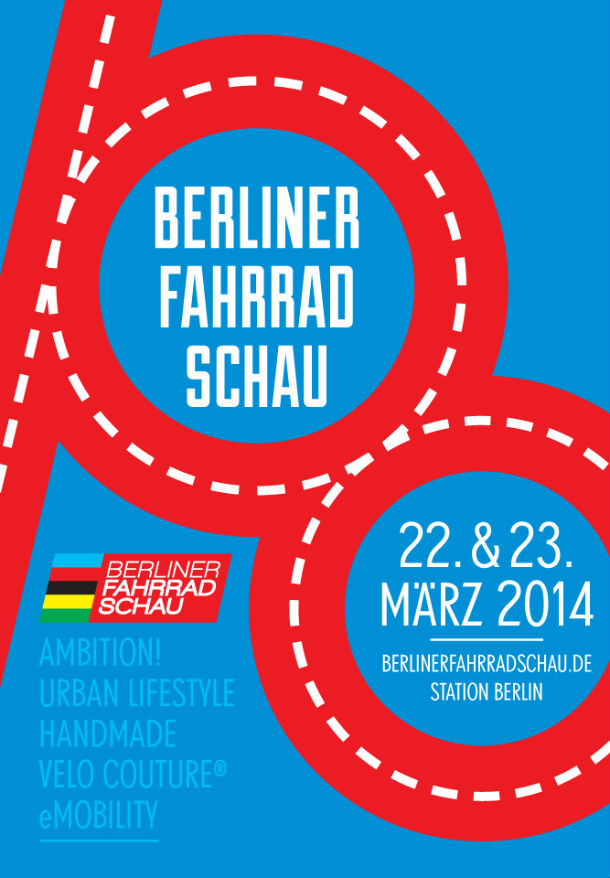 Complete overhaul of the corporate identity for the bike fair Berliner Fahrradschau. Including graphics, icons and designs for: Signing, mailing, posters, website, event map and programme folder. Event poster Event map https://vimeo.com/90813708 Cycling jerseys Icons for signing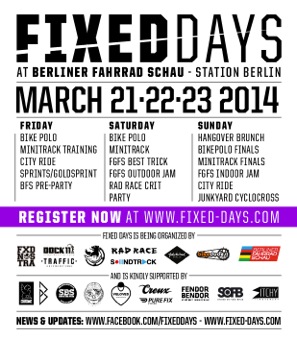 Fixed Days is a bike event organized for and by cyclists. In 2014 it was held inside the Berliner Fahrradschau offering a range of different contests in cooperation with different cycling crews.